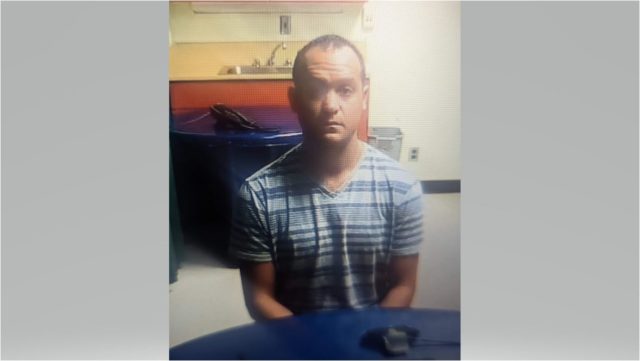 By Pepper Fisher
PORT ANGELES – The ER doctor being held in the Clallam County jail on rape and other charges made his first appearance in court Friday.
39-year-old Josiah Hill, appearing on closed circuit TV, had his bail reduced from $1 million dollars to $200,000. Prosecutor Michele Devlin requested bail be increased to $5 million, saying there was evidence for a potential for flight given Hill's financial means and the predatory nature of the offenses.
"This is a man who took advantage of the vulnerable, and this man has his house up for sale. The house was listed on the day the warrant came out at $799,000. After the warrant issued, his house was reduced by $50,000. He has ties to Florida and not too many ties that are here. Based upon community safety risk and the substantial financial means that the defendant has, the state is asking for 5 million dollars."
Hill's attorney, Karen Unger, said Hill's financial means may not be what they appear. She argued that he has been unemployed since the accusations emerged in April, and said his house has been put up for sale because hiring a lawyer for a case like this one, which includes another set of charges from the State Dept. of Health, is expensive.
"And when you're in this position and you get tried for these kinds of offenses, it's expensive to defend yourself. And I do not believe his house is worth $750,000 unless you own it, free and clear. And as a young physician, I would imagine there's quite a mortgage on that home. And if he has to sell his house so he can afford to hire an attorney, that is not evidence of intent to flee."
Superior Court Judge Brent Basden then decided he'd set bail at $200,000 and set the conditions of Hill's release should he make bail.
"I am going to order that he surrender his passport, that he not leave the state of Washington, that he be on electronic home monitoring, with GPS monitoring. Instead of the request that he not see female patients, the court will order that you not practice medicine. I'm going to require that bail be set in the amount of $200,000 while this matter is pending, and if he posts that bail, prior to his release, electronic home monitoring would need to be set up and the passport would have to be surrendered."
Judge Basden also entered three protection orders to remain in place for Hill's 3 accusers. A fourth accuser's case is still under investigation.