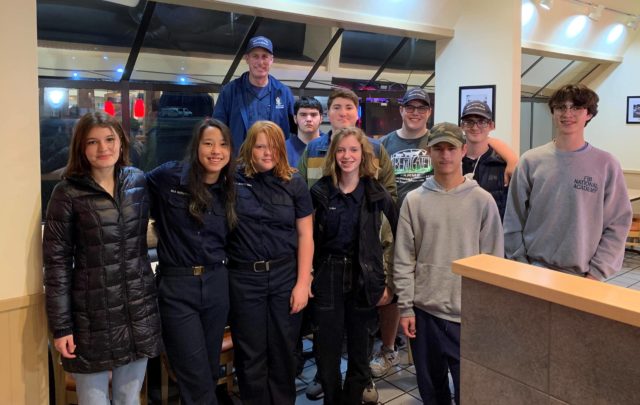 PORT ANGELES – We heard from Heather Nelson at Olympic Medical Center Friday, telling us about some young people that we think deserve our spotlight.
The members of our local Sea Scouts unit provided a Thanksgiving dinner with all the fixings for an Olympic Medical Center patient and their family after contacting OMC's Patient Experience department. Together with Sofia Rognlien, OMC patient experience manager, the scouts delivered the feast the day before Thanksgiving, with the hope that the patient's holiday was merry, bright and delicious!
Sea Scouts is a program of the Boy Scouts of America for young men and women ages 14 to 20.
The Sea Scouts are Bella Sains, Ana Gustafson, Layla Price, Brenna Murphy, Michael Aranda , Andrew Corson, Elliot Dahlin, Rynn Hays, Adian Carlquist-Bundy, Michael Rodgers, and Sea Scout leader Jared Minard.
Not pictured: Dean Spaulding, Ella Schulz, Ozzy Minard and Jonathan Bridges.
Learn more at www.seascout.org.