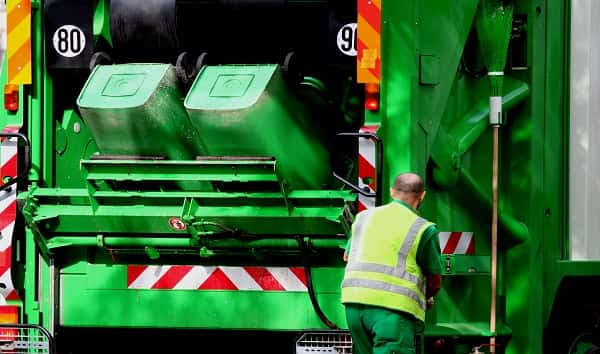 By Pepper Fisher
Port Angeles – The City of Port Angeles has settled a breach of contract lawsuit filed by Waste Connections, Inc. (WCI). The City has agreed to pay WCI just under $2 million over two years, which is less than half of what the company claimed they were owed. In return, the settlement requires WCI to limit construction and operation at its current facility in Carlsborg and abandon its development plans for a solid waste transfer station in Carlsborg.
The dispute goes back to 2017 when WCI claimed it was entitled to additional compensation under its contract with the City. The two entities were unable to reach a consensus, and that eventually led to the City, in 2021, cancelling its contract with WCI, known locally as Olympic Disposal, and taking over all solid waste collection and running the transfer stations in-house.
The settlement, according to City Attorney Bill Bloor, protects ratepayers from significant and long-term utility rate increases, while avoiding unnecessary taxpayer litigation expenses.
 "The amount that will paying to settle these claims is less than we would have incurred if we had gone all the way through the trial because, if we'd gone all the way through the trial, the court would have determined how much we paid to Waste Connections. And, in addition to that amount, there would have been interest on that amount, plus going to court does not come free. So, when we balanced all of those factors, we concluded that the settlement was more responsible. So yes, we're happy with it."
In 2022, WCI applied for permits to open its own transfer station in Carlsborg, a plan that was vehemently opposed by the City of Port Angeles, as well as the groups Citizens for Carlsborg and the Peninsula Trails Coalition. Under the settlement, that plan has been abandoned.
"It would have increased the rates that the city ratepayers have to pay. So, we were against that. Plus, there was a large community group in Carlsborg that opposed this, and the trail users were opposed to it because the transfer station would have been right adjacent to the trail where it goes through Carlsborg. So, there was quite a bit of opposition to that proposal, and we're glad that it worked out the way it did."
We reached out to Waste Connections for a comment regarding the settlement and heard back from Division Vice President Mark Gingrich, who gave us this statement.
"Waste Connections is pleased that we were able to reach a resolution with the City of Port Angeles. We have valued our long relationship servicing the residents of Port Angeles."