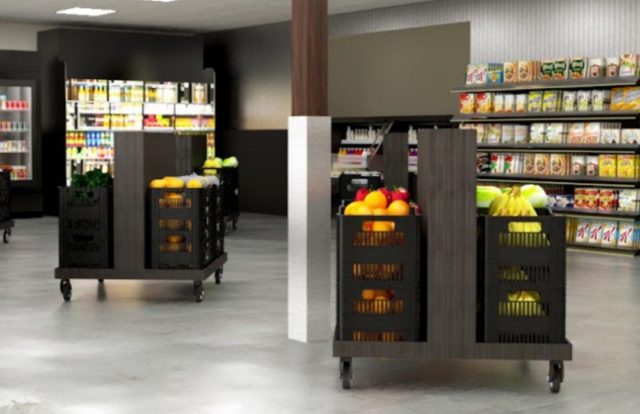 By Pepper Fisher
PORT ANGELES – The food banks of the North Olympic Peninsula are about to get a massive windfall of food and other supplies from the Church of Jesus Christ of Latter-day Saints.
A semi-truck loaded with 40,000 pounds of food and personal items is scheduled to be delivered to the Port Angeles Food Bank on Wednesday, July 19th.
Marianne Burton, Communication Director for the Church, said local Church leaders took action to make this happen after seeing the increasing challenges of the four food banks in our area – Forks, Port Angeles, Sequim, and Port Townsend. Burton says caring for the poor and needy is a foundational belief of the Church, and this is part of a program that has been in place worldwide since the 1940s.
"The Church's welfare and self-reliance efforts started in the aftermath of World War Two. The Church has always taught self-reliance to its members. You know, store away what you can, have something for a rainy day. But then, on a global level, it's the same way. The scriptural reference, you know, we're told to love one another and take care of our neighbor. And that's at the heart of this program."
Burton says the 20 tons of food and household items consists of 20 full pallets, an entire shipping container, which will be sorted and then distributed from the Port Angeles Food Bank, chosen because of its superior capacity for storage.
She says Food Bank Directors here were given a long list of what was available at the headquarters in Utah, and were able to customize their orders according to their highest needs.
The Church's 2022 annual global report on caring for those in need shows that this work included more than $1 billion in expenditures, 6.3 million hours volunteered and nearly 3,700 humanitarian projects in 190 countries and territories.
(Photo: Port Angeles Food Bank)