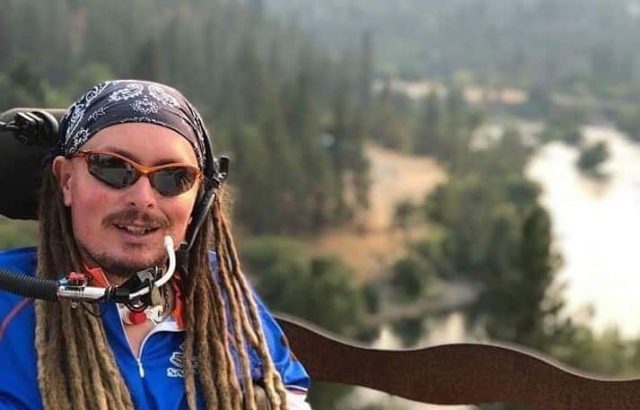 PORT ANGELES – Port Angeles resident and accessibility advocate Ian Mackay is featured in a new commercial showcasing Apple's latest voice control feature.
The commercial debuted nationally this week. It shows Mackay, a quadriplegic known widely for his cross-country road trips in his power wheelchair, sitting in front of a computer and demonstrating the new technology.
"Voice Control is a breakthrough feature that gives you full control of your device's, with just your voice, period. It's a whole new way to do everything you love, period. Like this: Open photos. Scroll up. Show numbers. 13."
This isn't the first time Mackay has appeared in an ad for Apple. The company also profiled him as part of a series of ads released to mark Global Accessibility Awareness Day in 2017.
Mackay was left paralyzed from the neck down after a cycling accident in 2008. His non-profit, Ian's Ride, encourages the mobility challenged to get outside and advocates for outdoor accessibility.