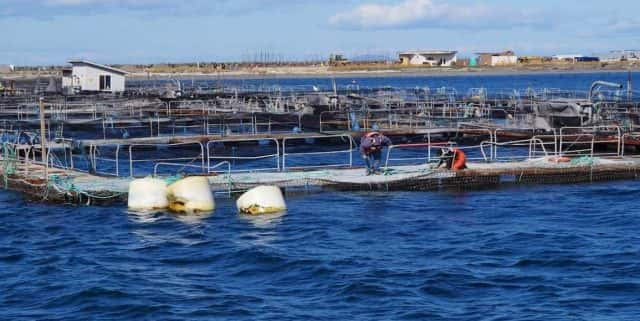 (This story has been updated regarding the status of the net pens)
PORT ANGELES – An Everett man died Tuesday night after ramming his boat into a fish pen off Ediz Hook in Port Angeles Harbor. Three passengers on the boat were able to swim to a nearby dock before police officers arrived.
Preliminary reports say at about 9:45pm Robert Elliot, 62, along with two other men and a boy, were cruising at an unknown speed in what's been described as a small boat with no lights when they hit the pen.
Police say alcohol consumption may have been a contributing factor.
The United States Coast Guard, the Clallam County Sheriff's Office, and the Clallam County Coroner are assisting the Port Angeles Police Department in the investigation.
The net pens in Port Angeles Harbor are owned by Cooke Aquaculture of Canada. The state of Washington  did not renew the company's lease last year, but they were allowed to raise the salmon already in the pens until May of this year. The pens are now empty, and the company has filed suit against the state DNR over the lease termination.
Photo: Now-closed net pen facility at Ediz Hook, by permission of pugetsoundkeeper.org.