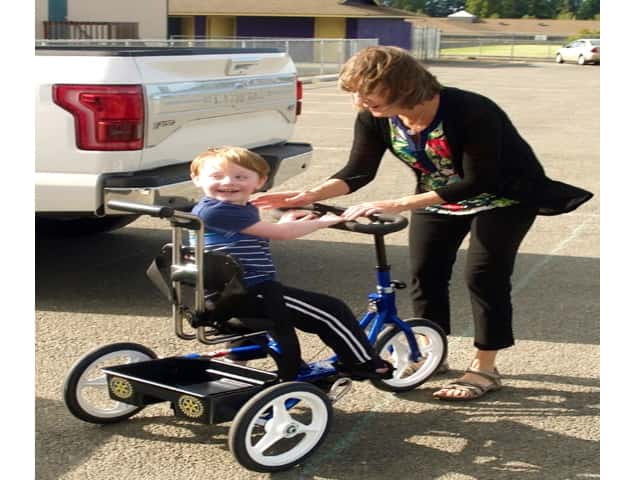 SEQUIM – A boy with autism, speech and other difficulties has been given to an adaptive tricycle thanks to a local service club.
The Rotary Club of Sequim awarded the tricycle to Niko Rodes. Niko is four years old with autism and is nonverbal.  His parent are George and Ludmilla Rodes.
Rotary Club of Sequim's Adaptive Bike Program Committee members Jim Jones, Doug Schwarz and Ted Shanks work with local health professionals and the Sequim School District to identify children who would benefit by the gift of an adaptive bicycle or tricycle custom made by Rifton Bike Company.
Rodes is the second child to get one. The club's first recipient was Abby Johnson earlier this year.
The Adaptive Bike Program was started as a test project under then-Rotary President Bob Macaulay last spring. The club's Adaptive Bike Committee is now considering opportunities to work with Physical Therapist Cherry Bibler and the Sequim School District to expand the Bike Program.