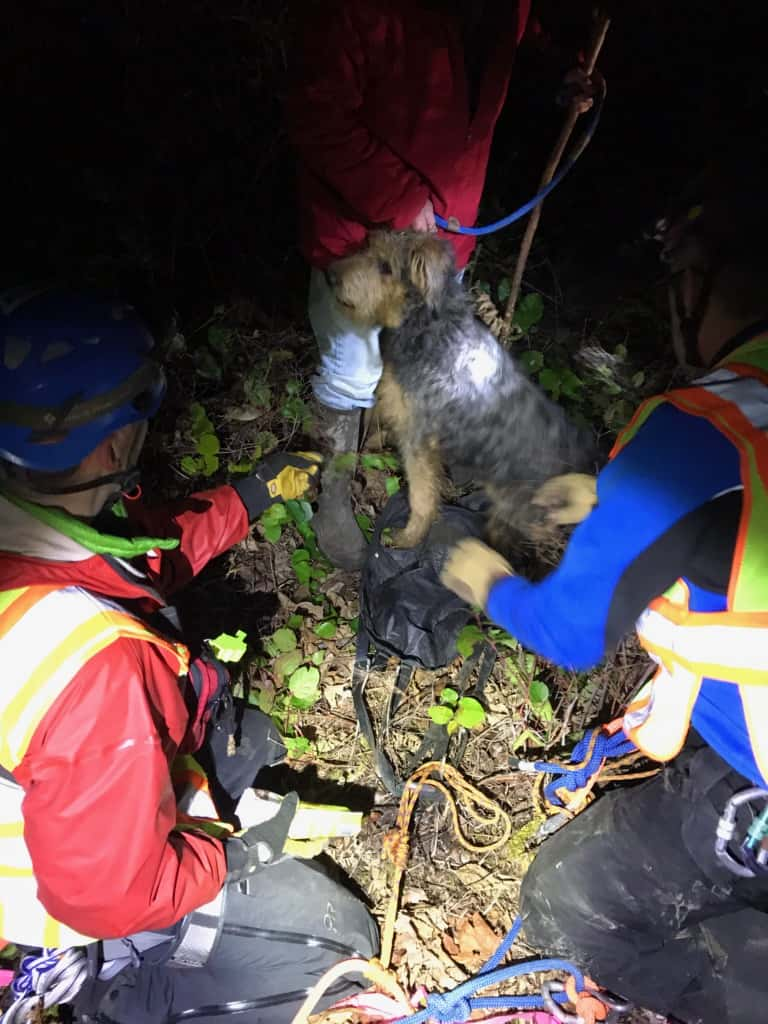 JOYCE – Crews were able to successfully rescue a dog that fell off a bluff near Freshwater Bay.
About 5:30 yesterday evening, Clallam County sheriff's deputies were called to the reports of the dog falling, just out of reach of his owners.
Deputies arrived and discovered the dog was about 50 feet down from the top of the bluff of Freshwater Bay Road and was on a small ledge with nowhere to go and no way to get back up the bluff wall.
Clallam County Search and Rescue was called to help, as they have training and gear for repelling embankments.
After several hours of being stranded on the cliff side Max the dog was successfully and safely reunited with his family.
Max, an Airedale Terrier was not injured during the incident.