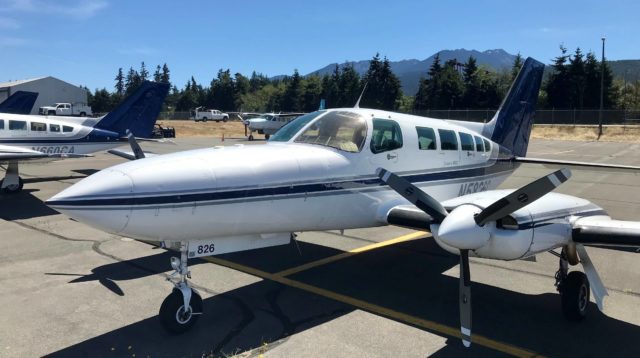 SEQUIM-  The Sequim Chamber of Commerce has joined the comments urging the federal government toss complaints against an upstart local airline filed by its competitor.
The Sequim Chamber joins the Port Angeles Chamber of Commerce in submitting official position statements with the US Department of Transportation. The comments come after Kenmore Air filed a 96-page complaint against Dash Air just two weeks before Dash Air was set to start commercial service between Port Angeles and SeaTac.
Kenmore, which abandoned Port Angeles service eight years ago and turned down new incentives to restart it, claims Dash has used deceptive business practices and is offering unlicensed interstate service.
The following was submitted  by the Executive Director of the Sequim-Dungeness Valley Chamber of Commerce.
August 5, 2022
Attn: US Department of Transportation
Re: Kenmore Air Complaint against Dash Air (July 20, 2022), regarding air service Port Angeles (CLM) to Seattle (SEA)
The Sequim-Dungeness Valley Chamber of Commerce and its board of directors wish to voice our support for the statement published by the Port Angeles Chamber of Commerce about the above-mentioned complaint.
The statement from Port Angeles, which our organization supports in total, addresses issues regarding the legality of and erroneous data within the Kenmore Air complaint. We would like to add a comment about the economic need on the Peninsula for this service.
In 2014, Kenmore Air discontinued air service from Port Angeles (CLM) to Seattle (SEA). The absence of this service has had a negative impact on area businesses, particularly professional recruitment. From our area, the drive to SEA is, at minimum, 2.5 hours though often closer to 4 hours. This impacts our ability to recruit skilled professionals who require access to air travel as part of their personal or professional lives. For example, should our hospital find a provider in their recruitment efforts, but find that the providers spouse must travel via air several times per month, the conversation ends before an offer of employment can be reached.
Much of our economy flows through tourism, from lodging to attending local events to dining. Dash Air promises to make travel to the Peninsula that much simpler for our guests. Simple travel makes for a relaxing start to a vacation – and relaxing, positive experiences are what generate return tourists year after year. For the City of Sequim, retirement communities and senior care are also economically significant. Our seniors' families fly in from all over the globe. Dash Air will provide them with a faster way to get to their loved ones.
We strongly urge that this complaint be dismissed with prejudice and that Dash Air be allowed to continue their progress to providing this much needed service to the Olympic Peninsula.
Sincerely,
Elizabeth Pratt
Executive Director
on behalf of The Sequim-Dungeness Valley Chamber of Commerce