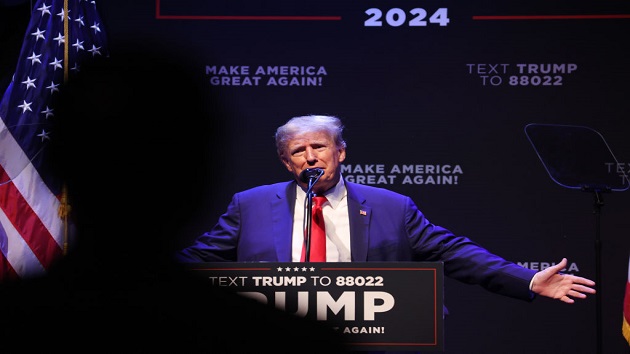 (NEW YORK) –Former President Donald Trump claimed in a post on his social media platform that he will be arrested on Tuesday related to the Manhattan district attorney's investigation into hush money payments made to adult film star Stormy Daniels ahead of the 2016 presidential election.
As part of the post, Trump also called on his supporters to protest.
In a statement, a Trump spokesperson appeared to walk back the comments.
A Trump spokesperson said there is no notification the DA "has decided to take his Witch-Hunt to the next level. President Trump is rightfully highlighting his innocence and the weaponization of our injustice system. He will be in Texas next weekend for a giant rally."
Trump has not been charged with a crime in the probe.
ABC News has not verified the claims and the Manhattan district attorney's office has no comment.
This is a developing story. Check back for updates.
Copyright © 2023, ABC Audio. All rights reserved.