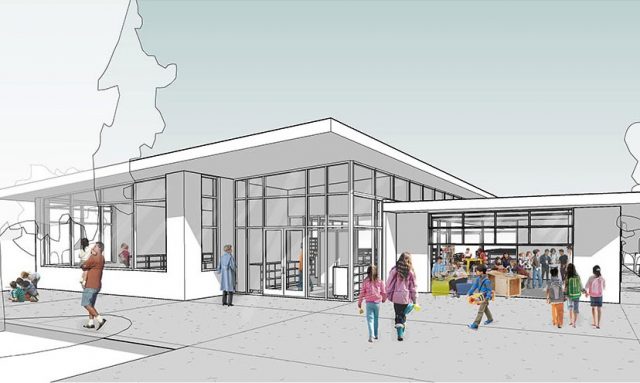 SEQUIM – The Sequim area may not be getting a new library.
Voters approved Proposition 1, which creates the temporary Sequim Library tax district, by exceeding the required 50%. But Proposition 2, which would finance the project by approving bonds and tax levies, requires 60%, and currently stands at 58%.
The next ballot count takes place on Friday, November 9 and will continue periodically until November 27.
NOLS Library Director Margaret Jakubcin issued a statement Tuesday night, saying "Based on early results, the current ballot count does not look promising, but we are going to wait for the next official count before commenting further."
If Proposition 1 passes and Proposition 2 fails, the Sequim Library taxing district would be formed, but construction of the library, and issuance of bonds and levies to support the construction, would not be authorized.
State law allows two tries to approve the bond measure.  Jakubcin's statement says if Proposition 2 fails, the NOLS Board of Trustees will review the results of the election before deciding on next steps.