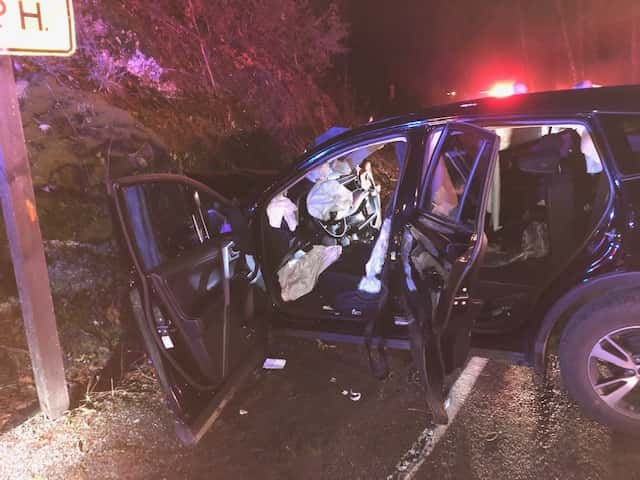 PORT ANGELES – Three people were hurt when the car they were in slammed into an embankment west of Port Angeles.
About 7:15 Friday night, Clallam 2 Fire Rescue  crews were dispatched to the accident at Highway 101 and Olympic Hot Springs Rd.
A 2018 Toyota Rav 4, driven by a 48-year old California woman traveling with two female passengers, was heading east on Highway 101 when the vehicle failed to make the curve after crossing the Elwha River Bridge. The vehicle ran into the embankment trapping the three women in the vehicle.
All three were extricated after about 45 minutes and taken to Olympic Medical Center. One patient was airlifted to a Seattle hospital.
No names or conditions have been released and the State Patrol is investigating.