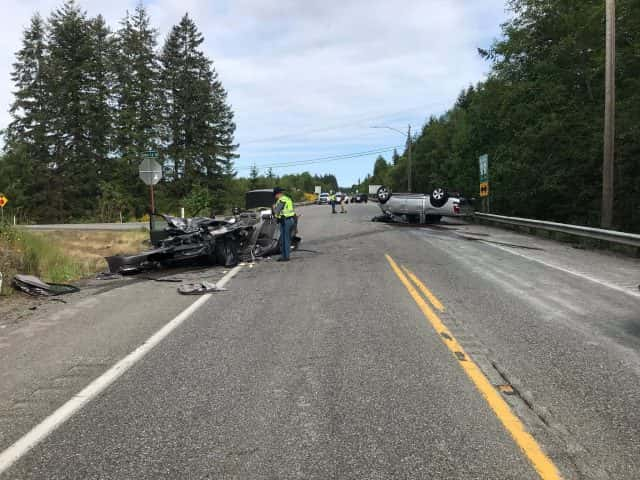 PORT LUDLOW – Two Clallam County residents were hurt in a serious crash on Highway 104 late yesterday afternoon.
77-year-old Louis Parziale of Sequim and 27-year-old Christina Gee of Port Angeles were injured in the crash at Center Road and Highway 104.
State Patrol Troopers say a Toyota Camry driven by Cody Kearney of Orting and Parziale's pickup collided after Kearney crossed the center line. The crash caused one of the vehicles to flip and blocked both lanes of the highway.
Kearney and Gee, who was a passenger in the Camry, were airlifted to Harborview Medical Center.
Parziale was transported to Tacoma General Hospital. Status of the three injured has not been released.
Troopers say intoxicants were involved.
The crash shut down the highway that leads to the Hood Canal Bridge for about an hour.