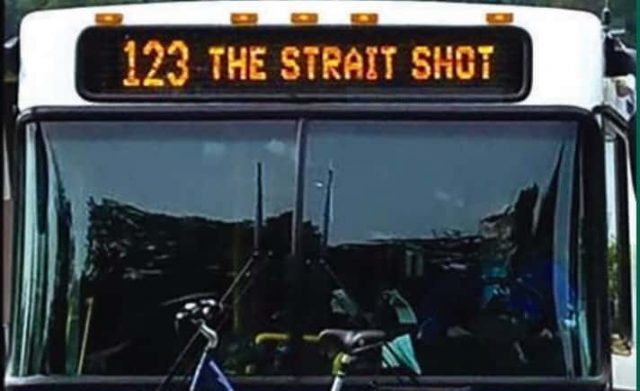 SEATTLE – The U.S. Department of Transportation announced Monday that Washington state will receive $10.4 million in federal grants to improve the state's bus infrastructure. Some of that funding, $3.9 million, will be divided among four rural counties, including Clallam County.
Clallam Transit General Manager Kevin Gallacci says the money will be used locally to buy busses and support a service to the Bainbridge Island ferry.
"So Clallam Transit applied through WSDOT, through Washington State Department of Transportation for funding for three over-the-road coaches to support our Strait Shot run to Bainbridge Island. They're about $650,000 per bus and we applied for a total of three to support that service."
The Strait Shot to Bainbridge Island makes two trips per day and one trip on Sunday. The problem has been that when Clallam Transit started the popular route in 2017, they did so by using existing buses and reducing the number of trips to Sequim and Forks. The new funding will let them buy new buses specifically for the Strait Shot and possibly increase the number of runs per day.
"Yeah, we're needing to grow the fleet to support this expansion of service. It actually is taxing our current buses quite…the mileage is rapidly increasing on them. So they're going to actually be wearing out soon before their useful life if we continue to run those on that route."
Gallacci says "best case scenario" would have the funds available by the end of the year, then after Board approval they would order the new buses early next year for delivery some time next Fall.